USS Constitution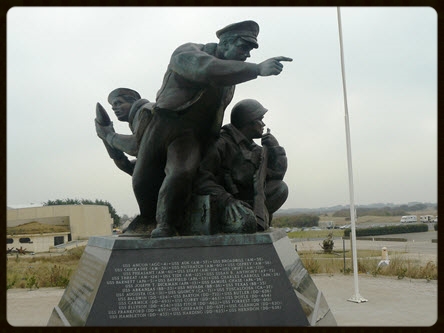 D-DAY NAVY MONUMENT NORMANDY, FRANCE
COMMODORE JOHN BARRY, USN MARKER WASHINGTON, D.C.
LONE SAILOR, Vista Point, North End of Golden Gate Bridge, San Francisco
USS SAN FRANCISCO (CA-38) Memorial Park Lands End, Fort Miley, San Francisco
A shell-ridden section of the USS San Francisco bridge
Bronze statue of FADM Chester W. Nimitz, Pearl Harbor
Statue of FADM Nimitz on a granite pedestal next to the USS Missouri Memorial Museum, Ford Island, Pearl Harbor, Hawai'i
Fleet Admiral Chester W. Nimitz
Admiral of the Fleet George Dewey, NOUS Commander General for 10 years
Admiral Halsey, Alice Finn, Chief John Finn, Admiral Nimitz - Chief Finn receives the Medal of Honor at a ceremony aboard the USS Enterprise (CV-6), 1942
General Peter Pace, USMC (Ret)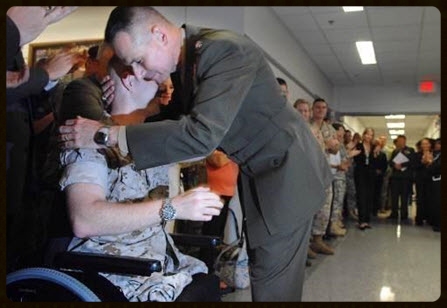 General Peter Pace, USMC (Ret.) and with a wounded warrior
Chief John W. Finn Sculpture, Pearl Harbor
FLEET ADMIRAL CHESTER W. NIMITZ WARTIME "GRAY BOOK"
REAR ADMIRAL WILLIAM ADGER MOFFETT, USN MARKER CHARLESTON, SC
Charleston Companions (l-r) Tom Brown, Bob Williams, and John Witty display the 115 lb. bronze marker commissioned by the Charleston Commandery. The marker commemorates the Charleston birthplace of Rear Admiral William Adger Moffett, U.S. Navy. Moffett, a surface warfare officer and Medal of Honor recipient for his valorous night assault of Veracruz, served twelve years as the first Chief of the Bureau of Aeronautics, and is hailed as "The Architect of Naval Aviation."
The Naval Order of the United States Charleston Commandery will have an unveiling and dedication ceremony. All NOUS Companions are welcome to attend the event at 3:00 pm on Sunday, April 22, 2018. The site is 65 St. Philip Street in Charleston, South Carolina. The plaque will be mounted on the street-side of Maybank Hall of the College of Charleston, which now occupies the lot where the Moffett home was. A reception will follow directly across the street in the Halsey Institute of Contemporary Art. For additional information, please contact Bob Besal at 843.298.1223.