TEXAS COMMANDERY
Naval Order of the United States
Texas Home - Texas Events - NOUS Home
The Texas Commandery was host to the 2018 NOUS Annual Congress.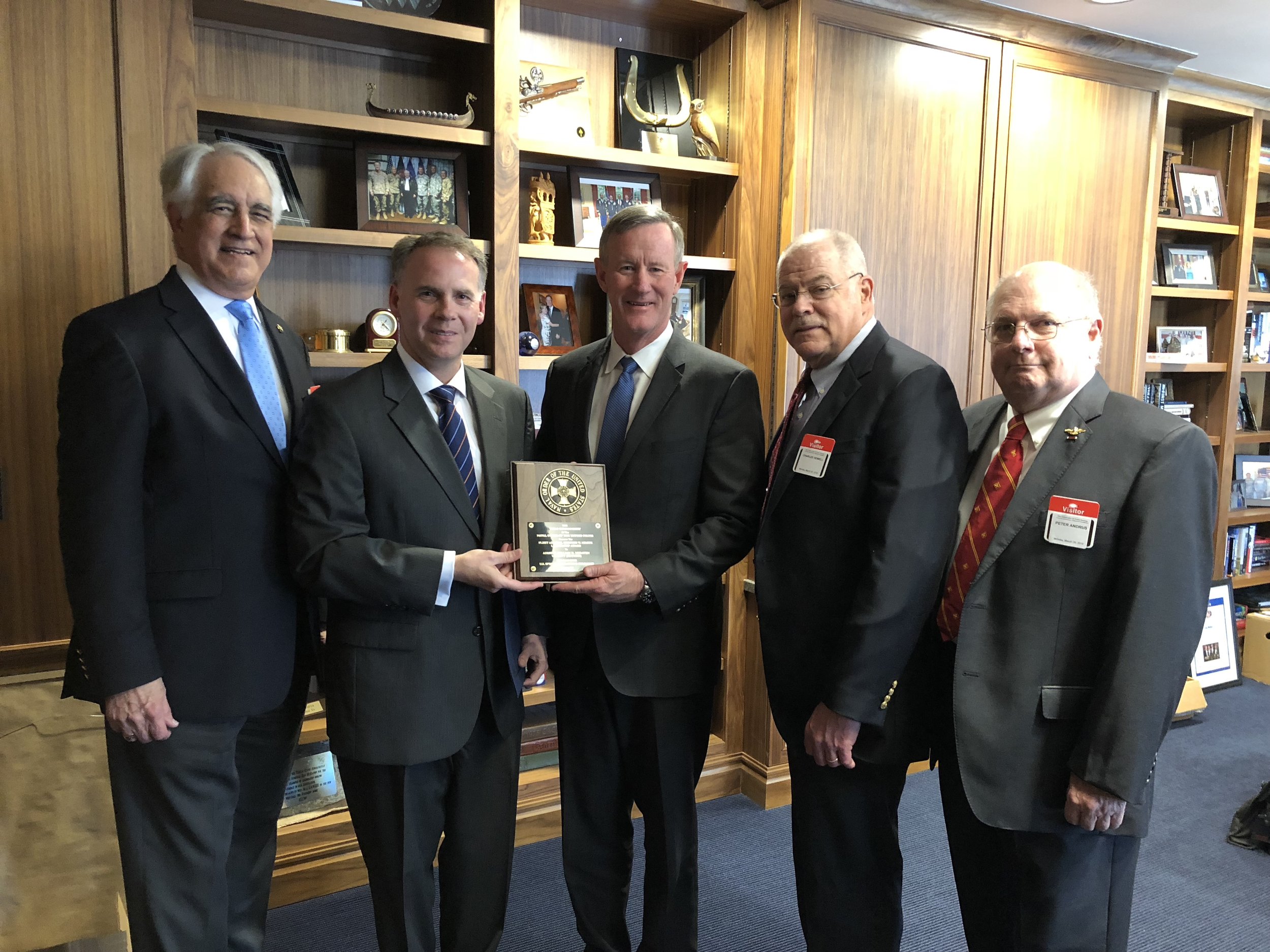 Commander's Message
Howdy, y'all!
Welcome to the Texas Commandery of the Naval Order website. Our Commandery meets approximately quarterly and our executive committee meets monthly to discuss upcoming events to understand how we may be able to better recognize our maritime history. We encourage our members to participate in these meetings and to get active in our programs and initiatives.
If interested in joining our Commandery, I encourage you to contact our Secretary / Recorder at tcnous@gmail.com, or to contact me directly at bryan.lethcoe@tcnous.org.
Thank you!
CDR Bryan Lethcoe, USN (ret.), Commander, Texas Commandery of the Naval Order of the United States
MISSION
To preserve, promote, celebrate and enjoy our Nation's Sea Service history and heritage. To accomplish this we will:
Commemorate American Sea Service Heroes and important historical events

Support the study of Naval History through writing, speaking and educational events

Preserve Sea Service historical artifacts, documents and monuments

Promote Camaraderie among our Companions and members of similar organizations
Officers
Commander: CDR Bryan Lethcoe, USN (ret)

Vice Commander: RADM Peter Andrus, USN (ret)

Secretary / Recorder: CDR Bob Frazier, USN (ret)

Treasurer: LT Steven Howell, USN (ret)

Surgeon: RADM Peter Andrus, USN (ret)

Historian: Mr. Donald M. Kehn, Jr.

Chaplain: CAPT Kerry Magee, USN (ret)

Public Affairs: Vacant

JAG: Vacant
Immediate Past Commander:
Past Commanders:
MM2(SS) Gilbert J. Raynor

CAPT Dave Burr

CDR Brian Klock

CAPT Kerry B Magee

CAPT Carl V. Ragsdale

CAPT Charles W. Andersen

CAPT Martin J. Block

CDR James B. Sterling Iii

CAPT Carter B. Conlin

CAPT George W. Holyfield

LCDR Clarke Coldren

CAPT Martine R. Myers

CAPT C. Dean Hill